About Us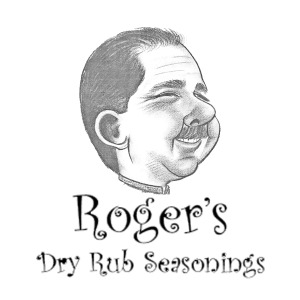 Here is our story:
Like most kids that grew up in the 60's, my parents taught me basic cooking skills starting at a very young age. By the age of 5 or 6, all us kids would help with meals, and even cook breakfast for the whole family on weekends. By the age of 9, I was helping my dad plan complete meals for weekend camping trips with Boy Scouts; at the time I was just a Cub Scout, but my older brother was a Scout and my Dad was Scout Master, so I was able to tag along and learn from them.
This is where my love for Outdoor Cooking, and cooking in general, began.
As we got older, we would organize camping trips with several different Scout Troops, each one would be responsible for their own meals. Before long, everybody was trying to out-do each other and see who could come up with the best Dinner on Saturday Night.
Well that was it; I was hooked! I've been Planning Menus, Cooking and Competing ever since; indoors and outdoors. I would enter any competition I could find, from Chili Cook-Offs to Fund Raisers at Churches & Schools.
Fast forward to 1990 when I met my wife: We loved being outdoors and went Camping & Fishing all the time, she mentioned that her family had an annual reunion where everybody cooked something to share using Dutch Ovens. Well that sounded like big fun to me, so the next time I went with her, and before you knew it; the Family Reunion turned into a Cooking Competition that is still going on today!
People come from all over the country and enter their best Dutch Oven dishes in different categories: Beef, Pork, Chicken, Chili, Breads, Soups & Stews, Gourmet-Specialty or Desert. After the judging for each category has been completed, they have another group of judges select an Overall Champion for the Best Dish of them all.
Over the years, my wife and I have won a bunch of Blue Ribbons in many different categories; the year that I won Overall Champion, in 2008, there must have been 60 or 80 different dishes entered in the competition.
In the late 90's, the folks at Church caught wind of my fondness for cooking and asked me to help with meals for the after-school kids program; I couldn't turn them down. So I took on the "Executive Chef" duties, planning all the dinners to feed about 40 kids and 20 adults, one night a week, from September thru May.
I started out with all the recipes I loved as a kid, and using everything I have learned along the way, I was able to: design all the menus, write all the recipes, shop for all the food, and train our cooking teams to prepare and serve dinners that got rave-reviews. I did this for a number of years, and it seemed like every year we had more and more people that wanted to eat dinner at church!
All along the way, I always shared my recipes and cooking techniques with anybody that asked, it seemed like every time we were in a group of people the conversation turned to cooking, then it would start; "can I have your recipe", "how do you do that", "where do you get that", "you make it sound so easy, can you show me", "you ought to bottle that and sell it"… Ok, that one struck a nerve!! So I started blending, testing, writing recipes, giving my blends and recipes to friends…"would you please try this and let me know how it turns out?"
I would even be handing samples and recipes out to people I just met: on planes, on vacations, at restaurants & bars, etc.
I have even given my recipes and spice blends to Chefs at Restaurants, and once, one of my recipes was put on the menu as a Friday Night Special at one of the Finest Restaurants in town! That was my recipe for Gnocchi & Chicken with Cilantro Pesto Cream Sauce, I was stoked! What an honor!
Anyway, so here I am now: "Bottling it and Selling it!"
Thank You All For Reading this, and Thank You All for your Amazing Support!